You don't necessarily have the means to pay a designer and you're not a Photoshop expert? So Can go should help you in your quest to achieve beautiful visuals easily!
Creating designs for your social media or business is no easy feat. Indeed, in addition to having to know the graphic trends to offer visuals in tune with the times, you must also master DTP (Computer Aided Production) tools such as Photoshop. Luckily today there are formidable alternatives like Can go which, in addition to offering you a palette of tools for designing your designs, offers you unique templates so you don't miss any visual trends.
👨‍🎨 What is Canva?
To create their service, the Canva teams started from a simple premise: DTP tools are not accessible enough (too complicated, expensive, etc.). Thus, the company wanted to offer a solution to democratize graphic design to as many people as possible.
As you will have understood, Canva is therefore a kind of online studio, accessible to everyone via its browser, which allows you to create:
visuals: social networks, flyers, posters, banners, invitations, emailing, etc.
personal branding (resumebusiness cards, etc.)
presentations (can replace PowerPoint)
to make Photo editing (saturation, filter, crop, etc)
of edit videos : (animations, transitions, visual effects, subtitling, etc.)
Basically, you can create anything with Canva.
The strength of the service also lies in the many templates available. When you start, you choose the type of document you want to create (social media, CV, etc.) and Canva will offer you pre-built designs to help you develop your creation. You can use them by adding your personalization, or just start from scratch.
📈 What are the benefits of using Canva?
The platform offers many advantages and is very complete. It allows you to design, step by step and very naturally, hundreds of visuals in different themes that I presented to you above.
The power of Canva lies in these different points:
Very easy to use and ergonomic
Good alternative to all other DTP tools
offers more than 200,000 templates for your creations of all kinds
Also handles video design
Available online (via its browser or an application)
Allows you to create visuals as a team
The price ! (Free version and an accessible paid version, with 20% offered on your annual subscription thanks to our partner link)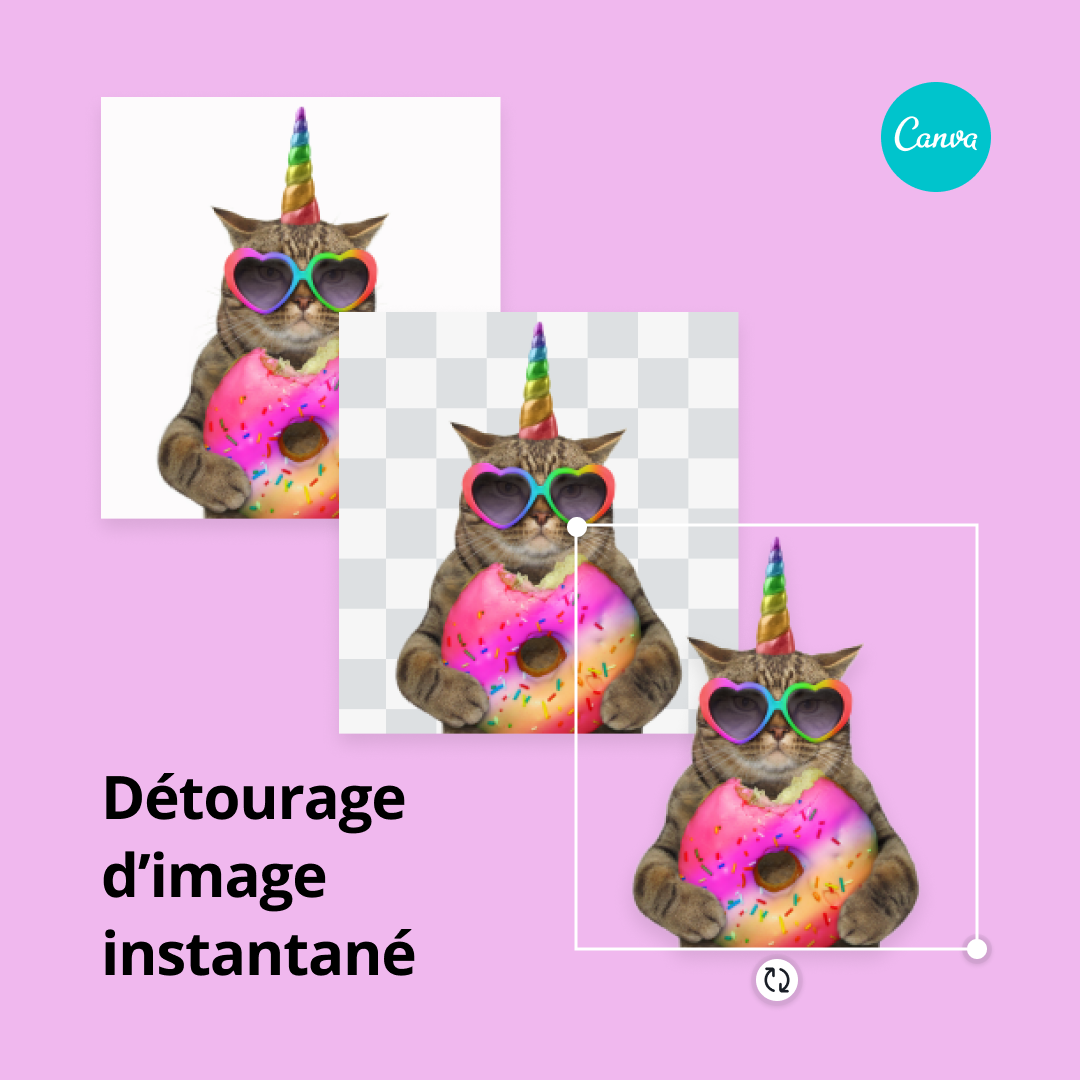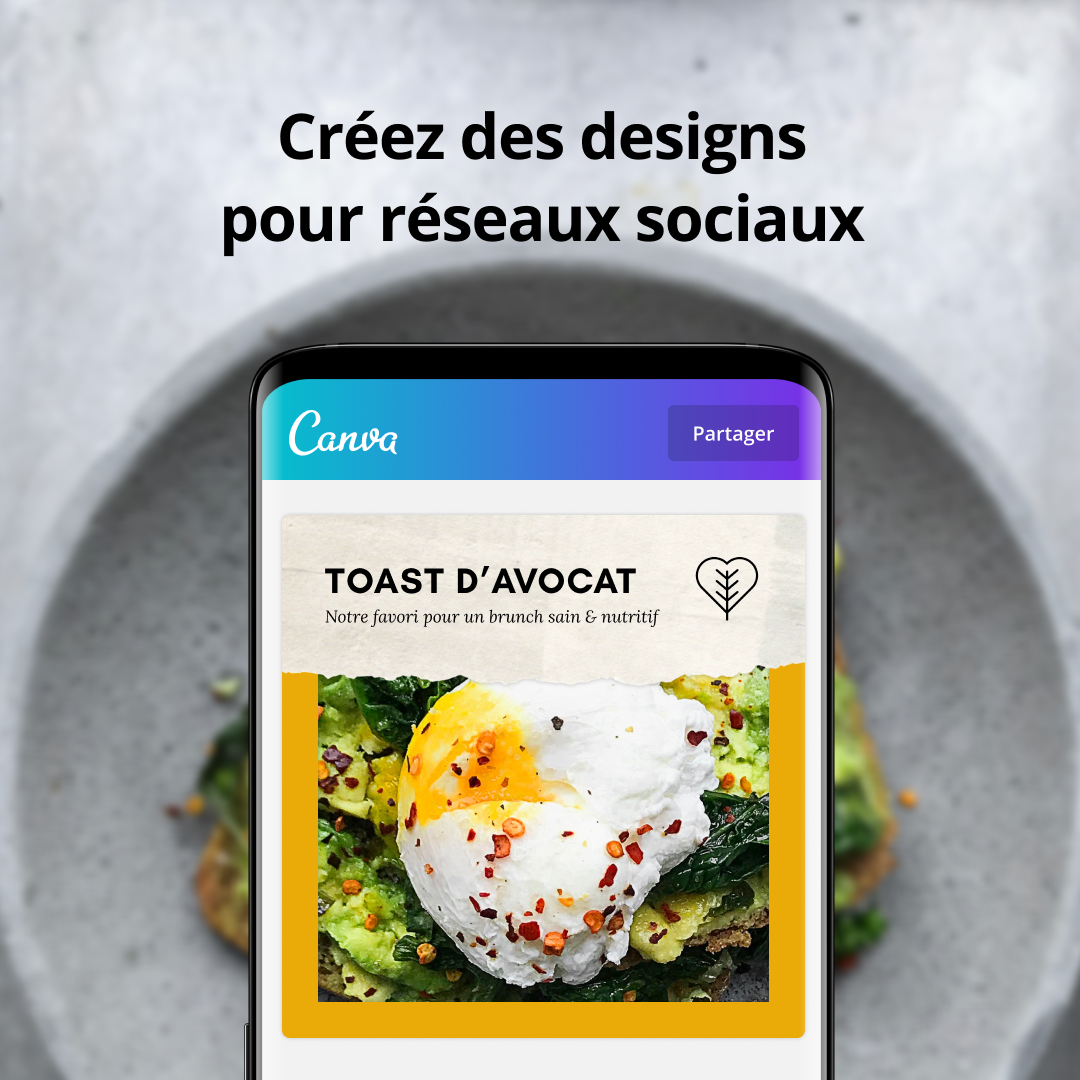 Go to Canva
First, you will need to create an account to access the editing tool. You can then use Canva directly on your browser by going to your account area, or by downloading its version available for Windows, Mac, iOS Where android.
Create a logo
Choose a logo template or start yours
Define the typography, the color and the different shapes that will make the strength of your project
Save the logo and put it on the marketing materials you use
Make a video
Import your different elements (recording, music, voiceover, etc.) into the timeline
Use the editing tools to cut and link your different elements
Add effects (transitions, animations, etc.)
Download your video in MP4 format
Create a presentation
Meet in Canva's presentation tool
Choose a presentation template or start "from scratch"
Add your data, your texts, your visuals, and others in the different slides
Save your presentation
Distribute it directly from Canva by clicking on "Present", with a slideshow or administrator view to see your notes
Create a resume
You can choose an existing template or create your own from scratch
Add your content to highlight your strengths and experiences that will make the difference
Customize your resume design with colors, fonts and shapes
Save and upload your CV in the format of your choice
Access your CV wherever you are directly on your account
🎨 What templates are available?
As I told you, Canva's strength also and above all resides in its templates. There are more than 200,000 models that you will be able to use in your creations. They are regularly updated to always be at the forefront of current trends. You will be able to find templates for:
Posters
Logos
Presentations (16:9)
Videos
flyers
Cards
Virtual background (Zoom)
Infographics
Business cards
Tees
and more
🕵️‍♂️ Find inspiration on Canva
Besides being a graphic design software, the huge library of templates and archives makes Canva a formidable tool for finding inspiration. With its thousands of designs available, you will be able to draw inspiration very easily from the best in the field to magnify your creations.
💰 How much does Canva cost?
Like many current services on the web, Canva is a "freemium", that is to say they offer a free version and a paid version. Here is the different options that are available to you.
Canvas Free
Ideal for freelance designers who want to create simple designs on a one-off basis. The 200,000+ templates will help you with most of your creations and you will have the basic tools to come up with any design. You will also have a dedicated storage space of 5GB. However, if you really want to professionalize your work, it will be wise to upgrade to the pro version.
CanvaPro
Canva's pro plan starts at €11.9 (€9 per month if you pay annually) and can go up to €27 per month for the Enterprise plan. With the pro version, you will have access to:
600,000 premium templates
100 million photos, videos and music for your creations
Configure your brand and duplicate its graphic charter on 100 visual identities
100 GB of storage
Program and publish your content for your social networks
You can also access Canvas Pro for free with the 30-day trial period. If you want to create a pro account, I invite you to use our partner link: we have negotiated with Canva 20% discount on your annual subscription, just for you!
🙋‍♂️ Our opinion on Canva
If you're a seasoned designer, creative director, or Photoshop expert, Canva might not be for you. Quite simply because its main objective is to make DTP (Computer Aided Production) accessible to as many people as possible.
On the other hand, if you are looking to create beautiful visuals and you are not familiar with professional tools like Photoshop or Illustrator, Canva is certainly the perfect alternative for you. The features that I presented to you above are a real plus and will save you from spending time handling software that requires great technical skills.
With the professional version, you will have the feeling of hiring a full-time designer for only a few euros per month! And in addition, you will develop significant creative skills.
We want to say thanks to the author of this short article for this outstanding web content

Canva: the ultimate tool for easily creating visuals online


You can find our social media profiles here as well as other related pages herehttps://go-dedicated.com/related-pages/